DBV large and new machine----vertical lathe
The vertical lathe is mainly used for processing large and heavy workpieces with large diameter and short length which are not easy to be clamped on horizontal lathes. When the turning diameter is satisfied, too heavy workpieces are in the sleeper. So it will not easy to clamp, because of its own weight, it has an impact on the processing accuracy. But the vertical lathe can solve the above problems.
Below vertical lathe of 2.5 meters. Vertical lathe of 2.5 meters can process the valve DN 1600.
The maximum size that we can produce is DN2600, show you photo of our worker who is using the vertical lathe to processing the Non-Slam check valve.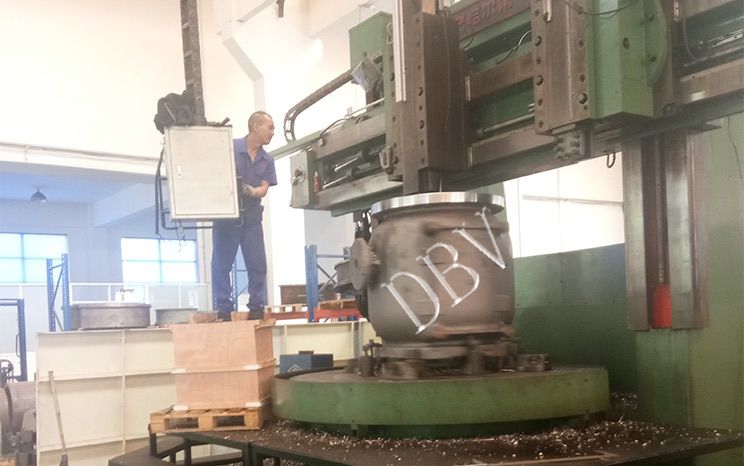 Our DBV are very professional in valves, we have abundant experience of 18 years.
Warmly welcome your inquiry, so if you are interested in trunnion mounted ball valve,Metal to metal seat ball valve and butterfly valve,API 600 gate valve,globe valve,check valve, please check our website to get more information: www.dbvvalve.com