LATEST SHIPMENT OF METAL SEATED BALL VALVE WITH LARGE QUANTITY
WE ARE SO GLAD TO SHARE GOOD NEWS WITH YOU THAT WE DELIEVERED A BATCH OF BALL VALVES WITH LARGE QUANTITY TO MEXICO ON TIME.
MORE DETAILS AS BELOW: BALL VALVE, TYPE 3 PIECE TRUNNION BALL, ENDS DESIGN FLANGED RTJ, BODY MATERIAL CARBON STEEL, STANDARD AND GRADE OF BODY ASTM A 216 GR WCB, BALL MATERIAL STAINLESS STEEL, STANDARD AND GRADE OF BALL 17-4PH SS, STEM MATERIAL STAINLESS STEEL 17-4PH , SEAT MATERIAL STAINLESSSTEEL, SEAL MATERIAL STAINLESS STEEL, PORT TYPE FULL BORE, BONNET TYPE BOLTED, DRIVE GEAR, SERVICE NATURAL GAS, INTERNAL COATING BOLA Y ASIENTO /CARBURO/TUNGST, MANUFACTURING STANDARD ASME B16.34 API 6D, STEM PACKING GRAPHITE, FIRE PROOF STANDARD API 6FA / API 607, TIGTHNESS PROOF STANDARD API 6D.
NOMINAL DIAMETER 6 IN, CLASS 900-------------246 PCS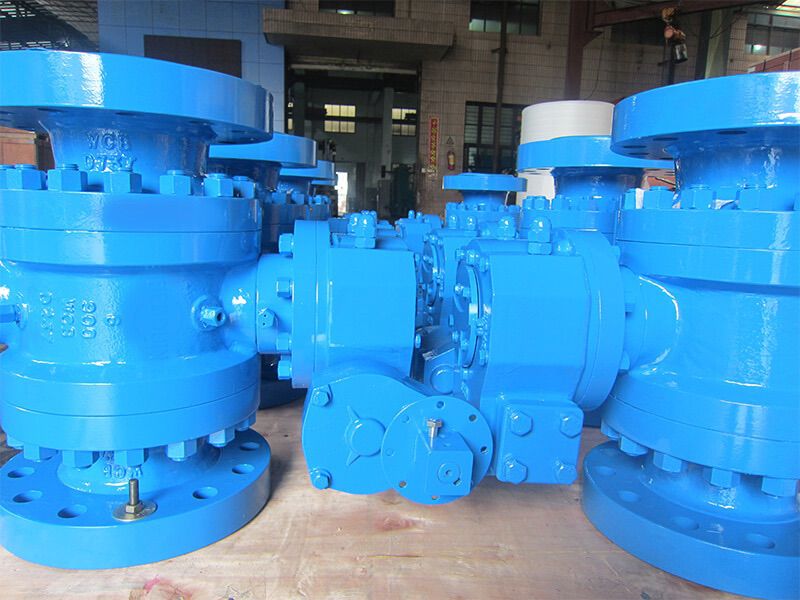 OUR DBV VALVE ARE SPECIALIZING IN METAL TO METAL SEAT BALL VALVES, IF YOU ARE INTERESTED IN METAL TO METAL SEAT BALL VALVES, PLS DON'T HESITATE TO CONTACT WITH US.WWW.DBV-ARMATUREN.COM.