DBV Valve participate in the 12th Valve World Expo 2022 in Germany
On29th Nov.2022 (German time), DBV Valve Co., Ltd. presented its international trade brands "DBV" and "Dombor" at the 12th Valve World Expo 2022 held in Dusseldorf, Germany.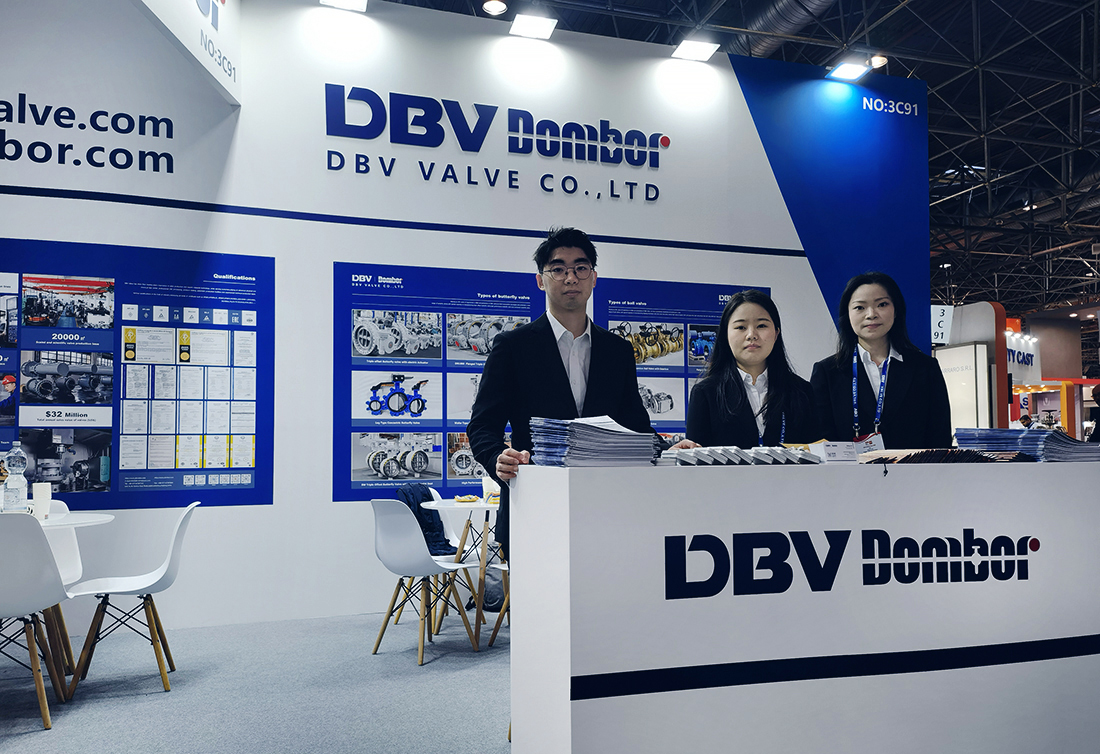 The 2022 Düsseldorf Valve World Expo successfully attracted more than 500 exhibitors from various countries and regions, and 11300 exhibitors from 65 countries occupied the exhibition area of 20000 square meters in Düsseldorf Exhibition Center. Valve World Expo held during the seminar will also be held at the same time. The exhibition provides information on new technological developments in valves, valve applications, fluid control technology and related products. The exhibition will include: Valves, valve parts, actuators and actuator accessories, pumps, etc.
During the exhibition, DBV Valve Co., Ltd. showed its self-developed triple eccentric hard seal butterfly valve, cryogenic ball valve, three-way ball valve, etc. to the global exhibitors. The rich product display attracted the attention and inquiry of customers from different countries, and promoted the intention of multi-order cooperation.
DBV Valve Co., Ltd. is not only the producer of products, but also the improver of process and the forerunner of service. Since its establishment in 2001, it has not only won high praise from customers at home and abroad for many years, but also has been constantly improving its service. It produces products with different national and regional standards and sells them to more than 80 countries and regions in the world.
From China to Germany, DBV Valve Co., Ltd. actively participated in cross-border exhibitions under the epidemic situation, and interpreted the company 's corporate philosophy of "serving the world based on China" with practical actions.
We look forward to working with you to become a solution provider for your fluid control valve applications.
The International Valve Trade Fair and Conference is a professional valve exhibition in the world. It has been held every two years since 1998 by the influential professional Dutch "Valve World" and its parent company KCI in Maastricht Exhibition Center in the Netherlands. From November 2010, Valve World Expo moved to Dusseldorf, Germany.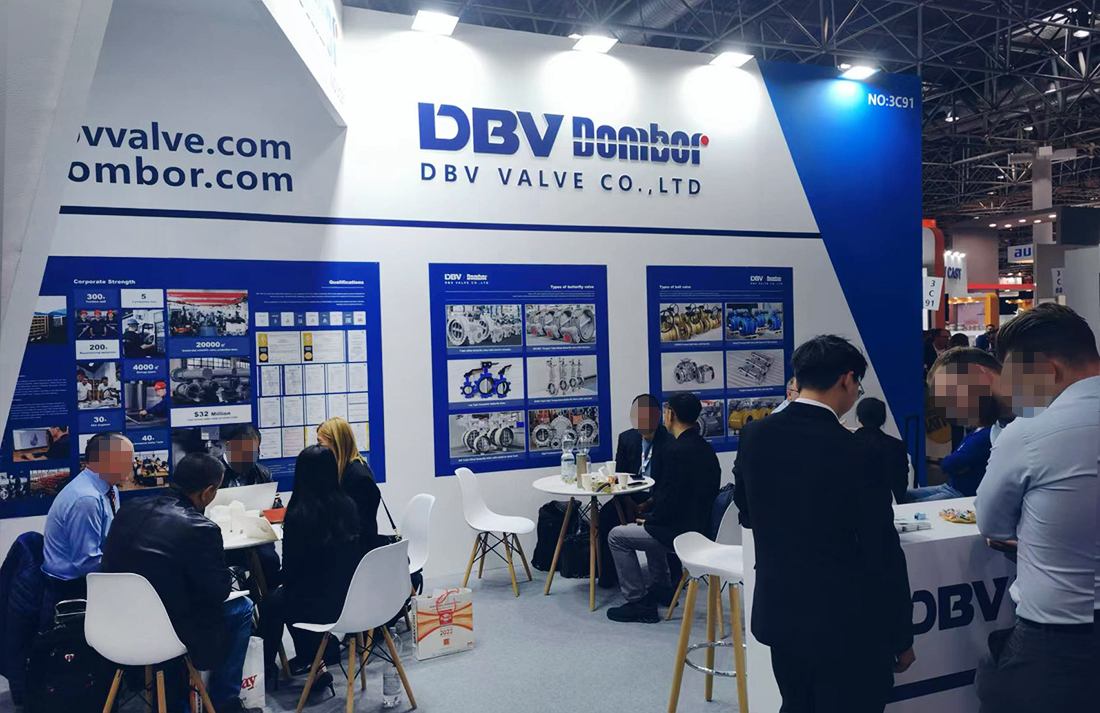 In 2010, the Valve World Fair was held for the first time in its new location in Düsseldorf. Trade visitors from the shipbuilding sector, automotive and automotive engineering, chemical industry, power supply industry, marine and offshore industry, food processing industry, machinery and plant construction, all of which use valve technology, will gather at the Valve World Fair. The continuous development of the Valve World Fair in recent years has not only increased the number of exhibitors and visitors, At the same time, it also stimulated the demand for expanding the booth area.