Structural Features of Metal Sealing Butterfly Valve
Butterfly valve is a simple structure regulating valve, and could be used for low pressure pipe medium switch control. Butterfly valve refers to the closure of parts (disc or plate) as the disc,rotates around the valve shaft to close the valve, and it main uses as cutting and reducing the flow on the pipe.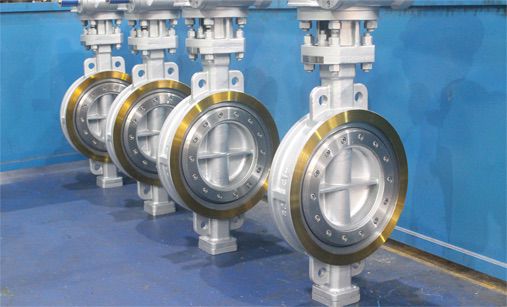 7 major structural features of metal sealing butterfly valve are showed as below:
1、Metal sealing butterfly valve is characterized by small size, light weight, smart operation, and easy to install.
2、The unique design of triple eccentric structure of the valve, makes no friction between the sealing transmission, and extends the service life of the valve.
3、Resilient sealing is produced by torque
4、The ingenious wedge design of the metal sealing butterfly valve makes the valve closing tightly and automatically, and the sealing surfaces has the characteristics of compensatory and zero leakage.
5、Pneumatic and electric devices can be configured according to user requirements to meet the needs of remote control.
6、The metal sealing butterfly valve can be applied to a variety of media, and internal lined to avoid corrosion.
7、Continuous structural diversification: wafer butterfly valve, flange butterfly valve and welding butterfly valve.