Temperature Limit of Valves' Material
The valve can be divided into ball valve, butterfly valve, gate valve, globe valve and check valve, etc. The body material selection is very important for the use of the valve. The valve body material should be selected according to the nature of the medium and the condition of temperature and flow to determine (the particle, two-phase flow, etc.). The user is required to put forward the valve main material, Especially under the special conditions or harsh conditions. In most cases, the body material is the same or slightly higher than the pipeline material.
The body materials contain cast iron, ductile iron, carbon steel, and stainless steel,etc. Cast iron and ductile iron valves are usually used for low pressure valve. Carbon steel has a good temperature resistance up to 425 degrees, and it is a universal economic material.
The table show as below includes the temperature limit of the common body material, and users could choose the material you need as reference.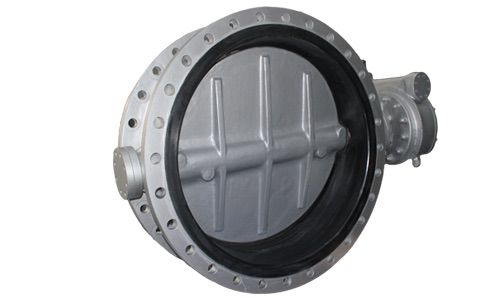 Name

State

Chinese Grade

American Grade

Temp. Scope

Standard No.

Grade No.

Standard No.

Grade No.

Cast iron

Casting

Piece

GB/T 12226

HT200

ASTM A126

Gr.B

0~200℃

GB/T 12226

HT250

ASTM A126

Gr.C

Ductile iron

Casting

Piece

GB/T 12227

QT400-18

ASTM A536

60-40-18

0~350℃

GB/T 12227

QT450-10

ASTM A536

65-45-12

Carbon Steel

Casting

Piece

GB/T 12229

WCB

ASTM A216

WCB

-29~425℃

Forging

Piece

GB/T 12228

25

ASTM A105




GB/T 700

Q235A

ASTM A283

Gr.C

0~350℃

Stainless Steel

Casting

Piece

GB/T 12230

CF8

ASTM A351

CF8

-254~816℃

GB/T 12230

CF8M

ASTM A351

CF8M

GB/T 12230

CF3

ASTM A351

CF3

-254~425℃

GB/T 12230

CF3M

ASTM A351

CF3M

-254~450℃

—

—

ASTM A995

4A

-46~315℃

—

—

ASTM A995

6A

-101~315℃

Forging

Piece

GB/T 1220

0Cr18Ni9

ASTM A182

F304

-254~816℃

GB/T 1220

0Cr17Ni12Mo2

ASTM A182

F316

GB/T 1220

00Cr19Ni10

ASTM A182

F304L

-254~425℃

GB/T 1220

00Cr17Ni14Mo2

ASTM A182

F316L

-254~450℃

GB/T 1220

022Cr22Ni5Mo3N

ASTM A182

S31803

-46~315℃

GB/T 1220

022Cr25Ni7Mo4N

ASTM A276

S32760

-101~315℃

Alloy Steel

Casting

Piece

JB/T 5263

WC6

ASTM A217

WC6

-29~593℃

JB/T 5263

WC9

ASTM A217

WC9

-29~593℃

JB/T 5263

C12A

ASTM A217

C12A

-29~650℃

Forging

Piece

NB/T 47008

15CrMo

ASTM A182

F11

-29~593℃

NB/T 47008

12Cr2Mo1

ASTM A182

F22

-29~593℃

NB/T 47008

10Cr9Mo1VNb

ASTM A182

F91

-29~650℃

Low Temp.

Steel

Casting

Piece

JB/T 7248

LCB

ASTM A352

LCB

≥-46℃

JB/T 7248

LC1

ASTM A352

LC1

≥-59℃

JB/T 7248

LC2

ASTM A352

LC2

≥-73℃

JB/T 7248

LC3

ASTM A352

LC3

≥-101℃

Forging

Piece

—

—

ASTM A350

LF2

≥-46℃

—

—

ASTM A350

LF5

≥-59℃

—

—

ASTM A350

LF9

≥-73℃

—

—

ASTM A350

LF3

≥-101℃